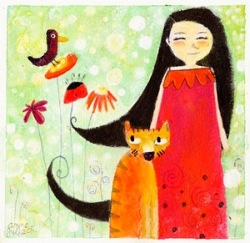 6 de Febrero de 2006

The post of today will be in English even if my writing is not as good as it'd be supposed after all these years of hard study… The reason, my hongkonese friend Cecilia, known by most of you as "la Ceci" or "Chinita". She has been doing big efforts trying to understand, by reading my blog, if I was alright or not in my very first days in the Chinese capital. Now it's the turn of letting her know a bit of my everyday life here. Ceci, anyway, keep learning Spanish, you're doing a great job. Now you have too many reasons, as many as Spaniards in your life. But principally, you should keep learning it in behalf of big-nosed, almond-shaped-eyed "Siu-faa!", eheh...


Today is monday, day hated by many, and almost eight o'clock in the evening. I decided to come to "The BookWorn" with my laptop, essentially becuz it's said they have a wireless connection to internet… lucky them who know how to use it... So basically, now I'm writing this lines in Word, hoping that the batteries last enough to finish what I want to tell today.


I'm having a cappuccino and a tasty "Homer sandwich" (tomatoes, ham and cheese) in this amazing kind of library where you can borrow books, buy them, drink and eat delicious dishes. And of course, to get the internet I cannot use… damn it… In the background there's a Western guy playing the piano and, to my surprise, the first piece he has played has been that one of the "Planeta Imaginario" (Arabesque Nº.1 de Debussy)… I was immediately transported to my early days! How many mornings I spent in front of the TV watching that bizarre programme...


Outside is snowing. Today has been the first day this year. Actually it's not really as cold as I supposed Beijing would be when I planned to arrive to the city, but certainly I would like to be enjoying the twenty-something degrees of Hong Kong… Anyway, when I went out this morning to take the subway in Dongzhimen, I couldn't believe it. I thought I wouldn't see the snow this winter. I was feeling embarrassed walking like Chiquito when I realized it was not only me. Everybody was walking with tiny footsteps to avoid slipping to the floor while dozens of Chinese were already in the streets trying to clean the pathways.


I finish work at six o'clock everyday, and I've taken the habit of buying a pair of films before arriving home and enjoy them with a good dinner in my sofa. DVD's are so cheap, only 5 yuan (0,50€), that you cannot help stopping and having a look to the new arrivals. And you can find even the banned films in China like "Memoirs of a Geisha" and the Ang Lee's "Brokeback Mountain". Besides, I can also enjoy my free satellite TV channels in English that will turn me into a film-addicted at the end of the year.


About the weekends, we're mainly exploring the north part of the Workers' Stadium in the well-known Sanlitun, and something tells me that the "Nan Jie" (beside the "Yu Gong Yi Shan") will be our meeting-point this year…


My mandarin, well, I cannot say is getting too much better becuz I didn't start my lessons yet. But I have to speak it everyday. The consequence is I'm recovering a big part of what I thought I had forgotten and I'm feeling good. Sometimes I get a bit nervous when I cannot communicate with people and tell them what do I exactly want. At times I just wanna have an stupid conversation with the taxi driver or with the cleaning lady and I don't find the words. But sometimes I surprise myself understanding most of the topic and given the exact answers with confidence and fluency. That makes me feel reeeeeeally good.


Well, and now that I have my home and certain stability, I'm thinking about travelling again. My two immediate trips are Hong Kong, of course, and Dalian, (north-east coast of China) to see Adria, the beautiful Mexican girl we met last year in one of our Saturday nights in Fragrant Harbour. She is leaving Dalian definitely at the end of this month and I would like to spend again a weekend with her, before she starts her tour around the world. And I would also like to know the city (actually the one with the best quality of life in China, as I read today in the newspaper) through her eyes and experience.

About Hong Kong, today I was tell that the little big man pechuga, will be going there at the beginning of March. As everybody already know, he will be finally working in New Delhi and not in the Big Apple (ba-bye to my Sex and the City tour…), so I thought it could be THE opportunity to be all together one more time.


I'm very excited with the idea of meeting everybody again.