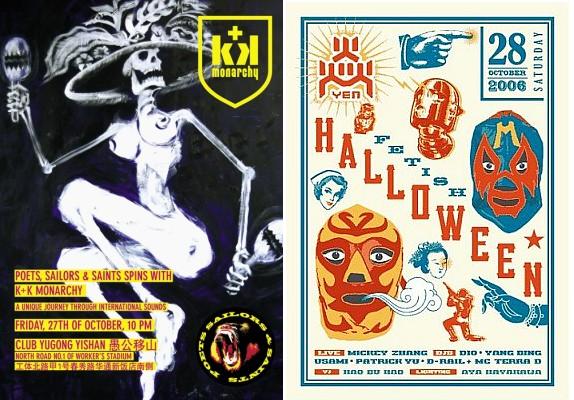 October 27th, Yu Gong Yi Shan in Sanlitun
Hey Hey Hey…




The Poets, Sailors and Saints are finally




all together back in the town!




And with friends (the K&K Monarchy) ….





So they will be happy to offer you




a unique journey through international sounds!




8 Dj! ( Oscar, Gordi, Carlo, Javi, Adam, Dieter, Peter and David)




Plus Video projections by Georg and Javi




Wow ! a totally crazy night …. the event of the autumn!!!




Friday night!! Yugong Yishan, from 22.00



October 28th, Zero Gallery in Dashanzi (798 District)
October 28th, 2006. The world as we know it ends.
Social norms are a thing of the past, and it's time
for us to indulge in our hidden desires and repressed
fantasies.
Let your fetish free; it's the post-apocalyptic
Yen Fetish Halloween Party. Leather, whips, vinyl,
chains, latex, kinky toys, school girls uniforms...
Whatever it may be, show it off at the party of the year
Presale tickets available for 60 RMB at the following
locations: Hatsune, Kagen, 3.3, Jazz-Ya, Alfa, Aperitivo,
Fish Nation, YuGongYiShan, Pass by Bar, Bed, Luce Cafe,
Souk, Zero Field, Lush, Ramia....and more.
100RMB at the Door.